Feast of St. Francis Letter + Message of the Minister General
(Euskera added) On the occasion of the feast of our father St. Francis, we want to share some thoughts about the current financial and economic crisis. This crisis goes beyond the boundaries of developed economies and fits into the wider crisis of underdevelopment that affects more than two billion people forced to live in extreme poverty.
Our intention is not to treat the whole problem which is very complex, but rather to encourage one another to ask, personally and collectively: what responsibility do we have or feel we have in this difficult situation? How do we Friars Minor experience the situation of the world, in particular the general crisis which affects so many families? How can we live today, in a faithful and meaningful way, our choice of poverty, solidarity and witness, so as to give dignity and opportunity to those negatively affected by the crisis? The suffering of so many, especially the most vulnerable, is a source of concern for us, who are eager to continue to be friars of the people.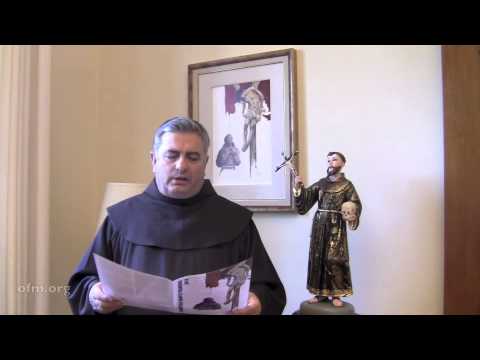 .